University round 4
Brittany, Makenzie and Anthony are at university, they are joined by Anara and Dickison(university townie) this round.
(Anthony speaking) These two semesters have rocked. I mean it was awesome. I had this chance you know to change what I wanted in life, and I took it. I'm now interested in having a family and having a great life. No more first dates for me.
The first thing I noticed was that my feelings were stronger for Anara than ever before. She was beautiful before, don't get me wrong, but now, wow.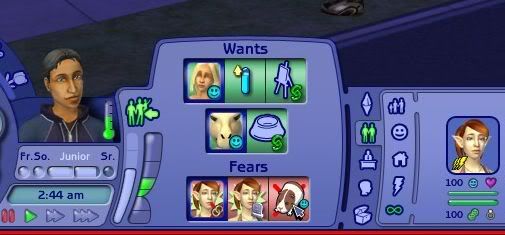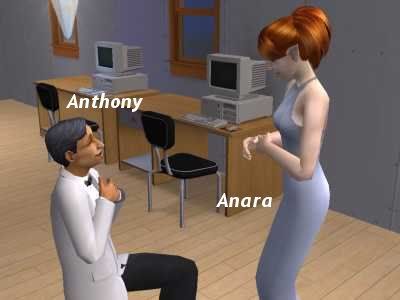 Yes you may noticed from the picture that I proposed to her, I couldn't stand to live my life without her. She has 2 more years at this university, maybe I can make a better life for her back in Prosperity Bay.
Enough about me, we got a pet. Peppermint will be a great addition to our house. We had been thinking about getting a pet for a long time, but due to school regulation we could only have a womrat or fish (even a bird if we kept it quiet).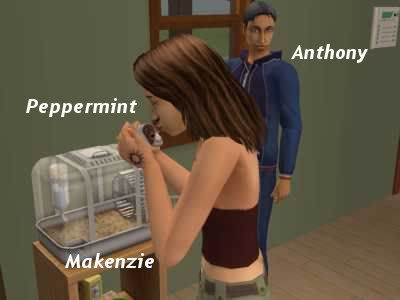 Dickson joined the house. He's got it bad for Brittany, hopefully she doesn't break his heart. She's not known for her faithfulness.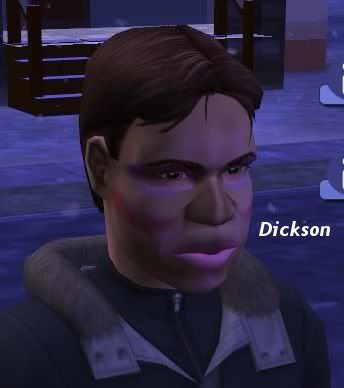 It turns out that he's the same way she is, never wanting to commit to one person.Our Greek house is now level 6 thanks to him though. That means we can get other stuff from campus besides pizza.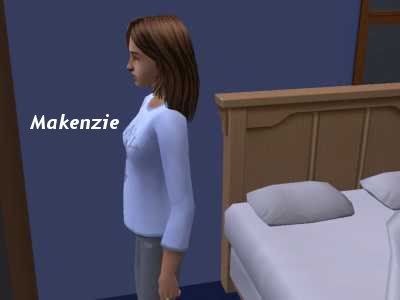 Makenzie learned that she was pregnant late junior year. Luckily shecalled up Gerfinn and let him know. Gerfinn agreed to watch the baby while Makenzie finished school. They had a little girl named Karite by the way. I was the only one around to coach Makenzie through the birth.
Soon, it came time for me, Brit and Mak to graduate.
Mak was the onlt one with a 4.0 sadly, but we all were in the greek house together. You may want to see our graduation pictures, and here they are.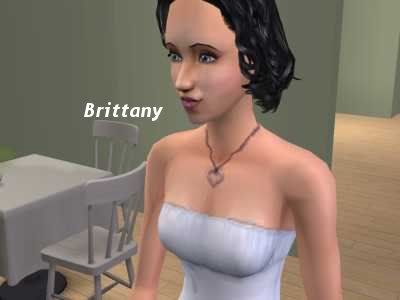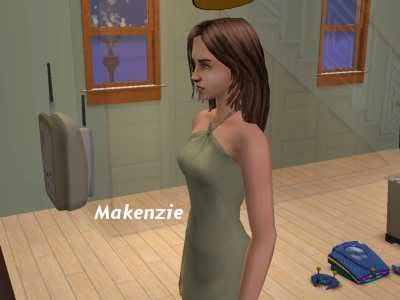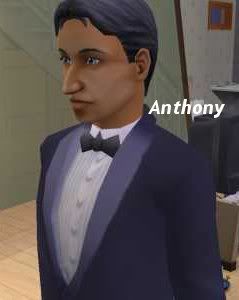 Accomplishments: Anthony, Brittany and MAkenzie finish. Anara joins greek house.



Note:

Dickson will not be playable. Although after college he will enjoy a life of towniedom.

Labels: Uni